In the context of Google Ads, the conversion rate is a crucial performance metric that measures the effectiveness of your advertising campaigns.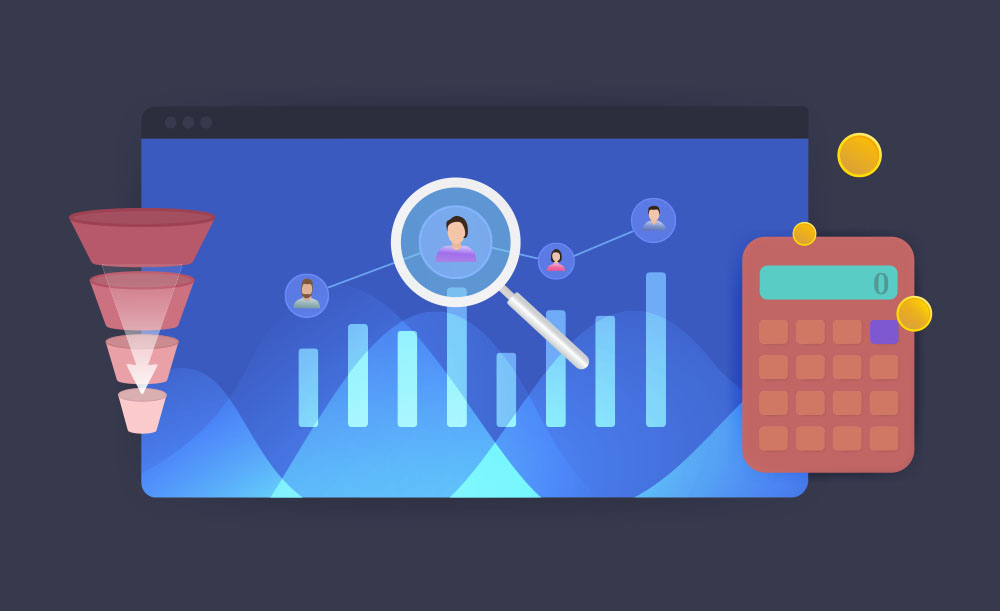 Specifically, it calculates the percentage of clicks on your ads that result in a desired action or conversion. Conversions can vary depending on your campaign goals and objectives but commonly include actions like making a purchase, filling out a contact form, signing up for a newsletter, or downloading an app.
Here's how to calculate the conversion rate for Google Ads:
Conversion Rate = (Number of Conversions / Number of Clicks) x 100
Let's break down the components of this formula:
Number of Conversions: This represents the total number of desirable actions taken by users who clicked on your ad. Conversions are typically defined by you and can include various actions depending on your campaign objectives. For example, if you run an e-commerce campaign, a conversion might be a completed purchase.
Number of Clicks: This is the total number of times users clicked on your ad, which is tracked by Google Ads.
Multiply by 100: This step is to express the conversion rate as a percentage, making it easier to understand and compare.
The conversion rate is a valuable metric for several reasons:
Effectiveness Measurement: It helps you gauge how well your ads and landing pages are performing in terms of driving the actions you want users to take.
Optimization: By monitoring your conversion rate, you can identify which keywords, ad copies, ad groups, and campaigns are most effective, allowing you to allocate your budget to what works best.
Cost Efficiency: A high conversion rate indicates that you're getting more value from your ad spend because a larger percentage of users are taking the desired actions.
Goal Tracking: It allows you to track and measure progress toward specific goals and objectives, helping you understand the ROI of your advertising efforts.
Continuous Improvement: Tracking conversion rates over time helps you identify trends and areas where you can make improvements to boost your campaign's performance.
Remember that conversion rates vary widely across industries, products, and services, so it's important to set realistic benchmarks and continuously work on improving your conversion rate to maximize the effectiveness of your Google Ads campaigns. For example, conversion rates for dental implant campaign are significantly lower than for general dental services.
Improving your conversion rate in Google Ads is essential for getting more value from your advertising budget. Here are several strategies and tactics to help boost your conversion rate:
1. Optimize Landing Pages:
Ensure that your landing pages are relevant, user-friendly, and load quickly. Make sure the landing page matches the ad's messaging and provides a clear path to conversion.
2. A/B Testing:
Conduct A/B tests on different landing page elements, such as headlines, calls to action (CTAs), images, and form fields, to identify what works best.
3. Improve Ad Relevance:
Make sure your ad copy and keywords are highly relevant to the user's search intent. The closer the match, the more likely users will convert.
4. Use Clear and Compelling CTAs:
Create persuasive and action-oriented calls to action (CTAs) that encourage users to take the desired action, whether it's making a purchase, signing up, or contacting you.
5. Reduce Friction:
Simplify the conversion process by minimizing the number of form fields or steps required. Fewer obstacles can lead to higher conversion rates.
6. Build Trust:
Include trust signals like security badges, customer testimonials, and privacy policy links to instill confidence in your users.
7. Mobile Optimization:
Ensure that your landing pages are mobile-friendly, as an increasing number of users access websites from mobile devices. Test and optimize for both desktop and mobile experiences.
8. Improve Ad Copy:
Craft compelling ad headlines and descriptions that not only attract clicks but also accurately represent what users can expect on the landing page.
9. Use Ad Extensions:
Utilize ad extensions like sitelinks, callout extensions, and structured snippets to provide additional information and make your ads more appealing.
10. Quality Score Improvement:
Focus on improving your Quality Score, as higher-quality ads can lead to lower CPCs and potentially better conversion rates.
11. Negative Keywords:
Use negative keywords to filter out irrelevant traffic and ensure your ads are shown to users who are more likely to convert.
12. Geo-Targeting:
Target specific geographic regions to ensure your ads are reaching your ideal audience and reducing ad spend on less relevant locations.
13. Ad Schedule Adjustments:
Analyze your ad performance at different times of the day or week and adjust your ad scheduling to maximize conversions during peak periods.
14. Remarketing Campaigns:
Implement remarketing campaigns to re-engage users who have previously visited your website but didn't convert. Tailor your ads to their specific interests or actions.
15. Test Ad Position:
Experiment with different ad positions to see if being in a higher or lower position affects your conversion rate positively.
16. Frequent Testing and Monitoring:
Continuously monitor your campaigns, analyze data, and test different strategies to identify what works best for your specific audience and goals.
Remember that improving conversion rates is an ongoing process that requires testing, monitoring, and optimization. What works best may vary depending on your industry, target audience, and campaign goals, so it's essential to adapt and refine your strategies accordingly.
---