Google Ads are one of the most popular and successful components of dental marketing. That is, unless a dental office makes one or more of these common mistakes.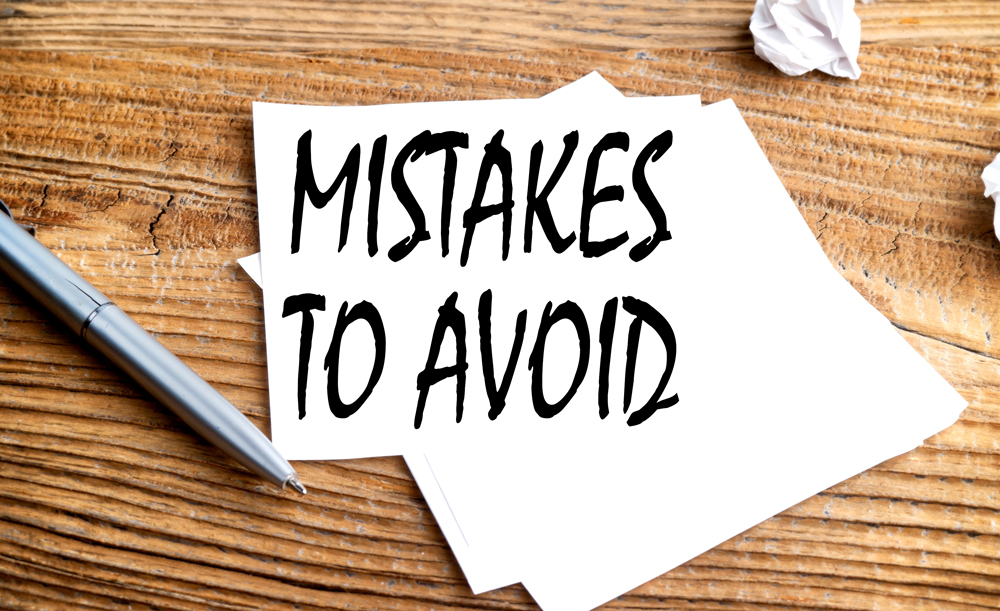 1. Landing pages do not convert visitors into patients.
Having a well-designed and optimized landing page is crucial for turning website visitors into actual patients. A common mistake dentists make is directing all their ads to their homepage instead of creating specific landing pages for each ad group or campaign. The landing page should have a clear call-to-action, relevant content, and be mobile-friendly. Learn more about high-conversion dental landing pages.
2. Dental team isn't aware of specials and promotions.
Dentists may offer specials and promotions to attract new patients, but if their dental team is not aware of these promotions, they may not be able to properly communicate them to potential patients who call or come in for an appointment. Ensuring the entire team is aware of current promotions and offers can improve conversion rates.
3. Website isn't properly connected to Google conversion tracking.
Conversion tracking is crucial to determining the effectiveness of ad campaigns. Without it, an office will not know how many potential patients clicked on their ads and booked appointments. Setting up conversion tracking on the website will enable the dental office to measure a campaign's performance, make necessary adjustments and improve overall ROI. Conversion tracking is often not setup correctly if the dental website and Google Ads are managed by two different companies.
4. Phone calls are not being answered.
A lot of people prefer to call a dental office to schedule appointments, ask questions, or get more information. If phone calls are not being answered promptly, it can result in missed opportunities and lost potential patients. If no one answers the phone, potential patients may move on to another practice. It's important to ensure that the team is available to answer phone calls during business hours and that there is a process in place for handling missed calls and voicemails promptly. Additionally, offices should consider implementing call tracking and recording to monitor call volume and ensure that every call is answered promptly, in order to optimize ad campaigns for better performance.
5. Dental team hasn't completed professional script training.
The way that dental staff answer phone calls and communicate with potential patients can have a significant impact on the success of a Google Ads campaign. Investing in professional script training can help ensure that the dental team is effectively communicating with potential patients and converting them into actual patients.
6. Lack of ad group structure.
Having a well-organized ad group structure can help improve the relevance and quality score of ads, which can result in lower costs per click and better ad placement. Dentists should consider organizing ad groups by specific dental services, locations, or promotions.
7. Ignoring negative keywords.
Using negative keywords is an effective way to filter out irrelevant search terms and improve the relevance of ads. Dentists should regularly review their campaigns to identify irrelevant search terms and add them as negative keywords to prevent ads from showing for those terms.
8. Insufficient use of ad extensions.
Ad extensions are additional pieces of information that can be added to an ad, such as a phone number, location, or call-to-action button. Using ad extensions can improve the performance of ads by making them more informative and engaging. Dentists should consider using relevant ad extensions for each campaign.
9. Not using location targeting accurately.
Location targeting allows dentists to target specific geographic areas, such as a city, zip code, or radius around their office. Dentists should ensure that they are using location targeting accurately and targeting the areas where they can realistically attract patients.
10. Not enough variation in ad headlines and descriptions.
Using the same ad headlines and descriptions for all campaigns can make ads less effective over time. Dentists should regularly create new ad variations and test different messaging to see what resonates best with their target audience.
Want a free Google Ads consultation? Need a second opinion on the Google Ads campaigns you're already running? Fill out the form below and we'd be happy to work with you towards your success!
---